Fully equipped and renovated modern waterfront cottages on Sturgeon Lake with everything you need for "Up North" relaxation and fun in Ontario's Kawartha Lakes.
Just a short drive/walk/paddle to Lock 32 of the Trent-Severn Waterway, Kawartha Dairy and the quaint and vibrant downtown Bobcaygeon for everything you could possibly want!
Watch the boats along the Trent-Severn Waterway system or have some fun with our complimentary kayaks, canoes and stand-up paddle boards. Drop a fishing line in Sturgeon Lake, go for a dip, and enjoy our outdoor games, playground and Uncle Bobby's Games Room.
Spend your evenings roasting marshmallows around the campfire, enjoying a singalong with one of our supplied Tragically Hip inspired hand-painted acoustic guitars and watching the constellations reveal themselves one star at a time.
Within a short walk along the water you will find an abundance of great outdoor patios, restaurants and water features in the vibrant downtown of Bobcaygeon.
All of our six modern rental cottages include air conditioning, new mattresses and furniture, front porch dining areas, renovated bathrooms, high speed wifi, smart TVs with premium cable and fully equipped kitchens.
Experience small town charm, friendly staff, handmade furniture, artistic flair and hospitality excellence.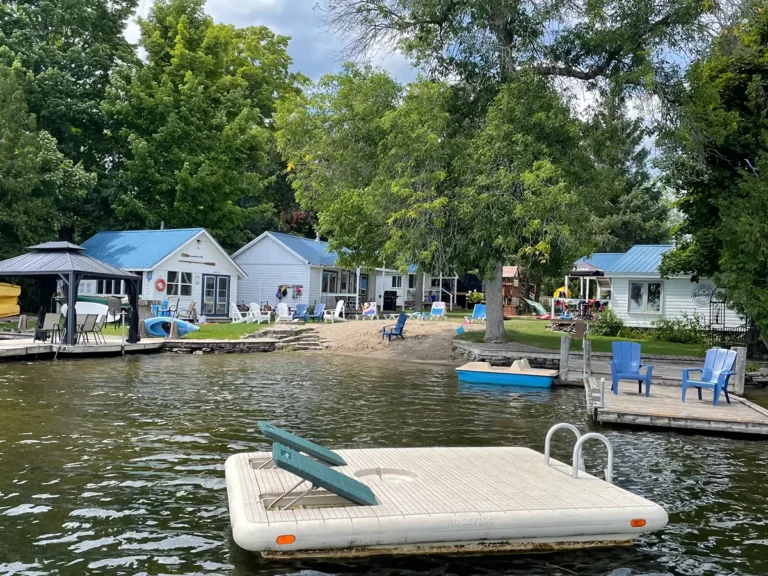 Our advanced housekeeping protocols and ozone machines ensure sanitization and ventilation for your safety and comfort.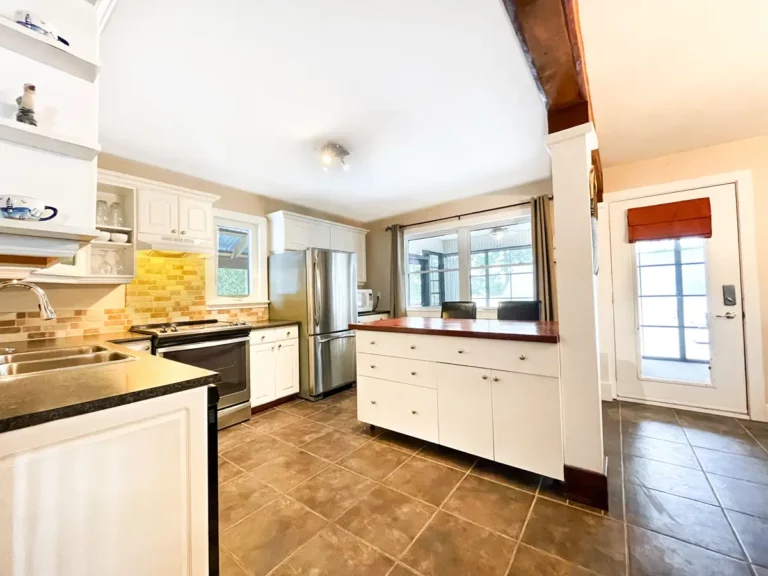 Ice cold air conditioning, smart TVs, full kitchens and premium mattresses ensure all the comforts of home. But on the lake!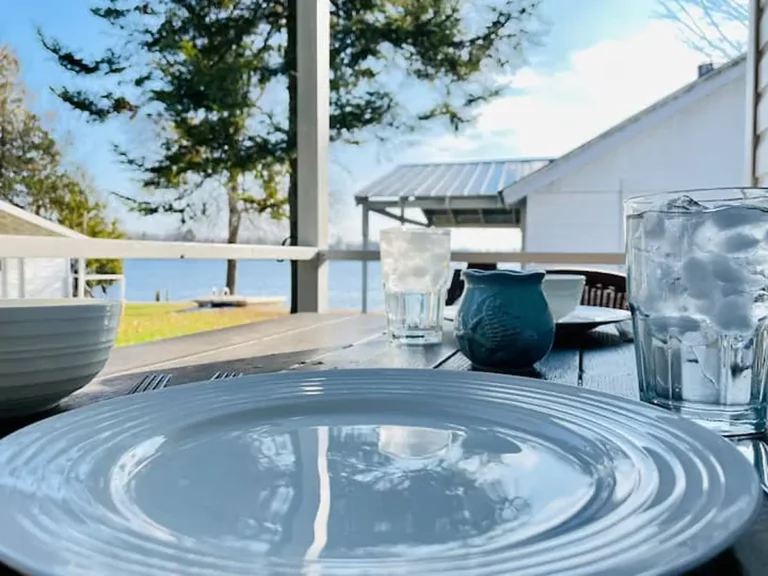 Your private patio with lake views awaits. With two seating areas and a BBQ, family meals are a breeze.
What Our Guests Say
We take pride in serving our guests with the best experience. Read what they say.
"Kindest and accommodating hosts, clean and cute cottages inside and out, relaxing and enjoyable stay. From the paddle boats to canoes, our own bbq and a communal fire pit under the stars. Definitely would come back. :)"
"Absolutely breathtaking and so well kept. Would live there every day all year if I could 🙌"
"This mini-resort is located about 1km from downtown Bobcaygeon - a short bike ride or drive away. Situated on the north shore of Sturgeon Lake, the property has great sunny, southern exposure to the lake."
"It was in Bobcaygeon where I saw the constellations reveal themselves on star at a time." (Gord Downie, The Tragically Hip) Campfire singalongs are a quintessentially Canadian camping experience. Borrow one of our complimentary acoustic guitars to make some music and memories and/or play our
custom Spotify playlist
to complete the perfect atmosphere of a lakefront campfire under the Bobcaygeon stars.